This article was posted at our block lift area. I am very sadden reading this & cannot imagine why there are such people living within my quiet vicinity.
Frankly Sunset Way is rather a animal caring neighborhood. We have people here who feed the community cats daily (just like me), provide shelters to stray dogs & none but not least there are 3 vets & 4 shops selling pets related food or stuff.
As of today, Rajah still roams around freely but he is very human shy due to what has happen to his family. I've personally saw the family of dogs roaming around our area, they did not bother the neighbors.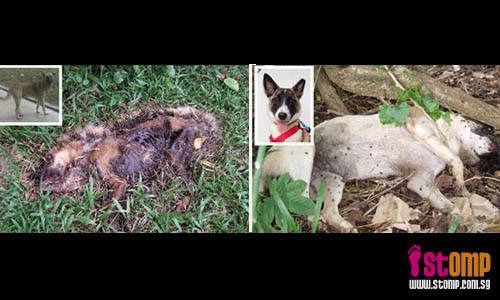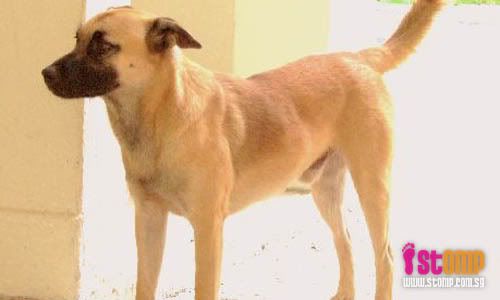 STOMPer Choo says it is time we speak up for animals, which should protected and loved, just like us.

He sent us photos from an SPCA ad about two dogs, Shiloh and Shelly, which were found dead on Feb 13 near the forest in front of Block 118 Clementi Street 13.

According to the ad, the body of the third dod , Blackie, cannot be found. All the dogs were suspected to be have been poisoned between Feb 11 and Feb 11.

It says that only one dog, Rajah, survived the ordeal. The town council and the AVA has agreed to let SPCA volunteers catch and rehome Rajah.

Please contact 90090731 if you would like to support this cause or help Rajah in any way.

The SPCA urges anyone with information regarding the two dead dogs to call them at 6287 5355.

Source from STOMP