Since Friday Practice till yesterday, that was the only cheer I shouted for the entire race. Whenever I saw a yellow Renault passes by the Grandstand, I will shout "Alonso!!". Well everybody sat around me thinks I am nuts.
When he won the race, I was escalated. For the beginning season, I got disappointed when he can't qualifies within the top 10 & got drop out from the race for whatever reasons. But this for the last couple race, things looks better on the R28. It was 4th in finishing at least for the Monza race.
It was yesterday night where he finally got to stand on the podium & won the 1st Singapore's Night Race.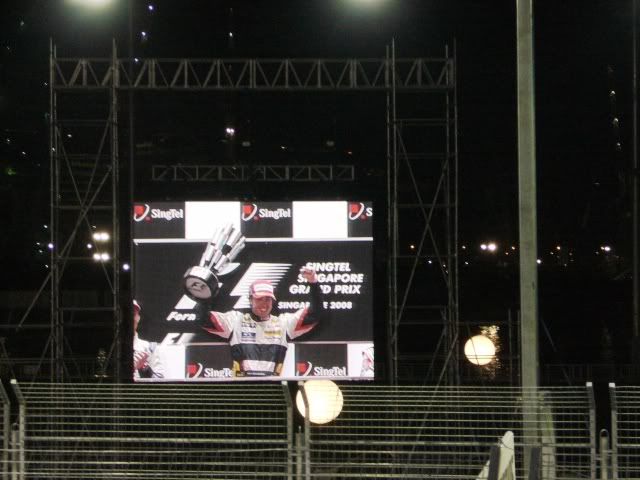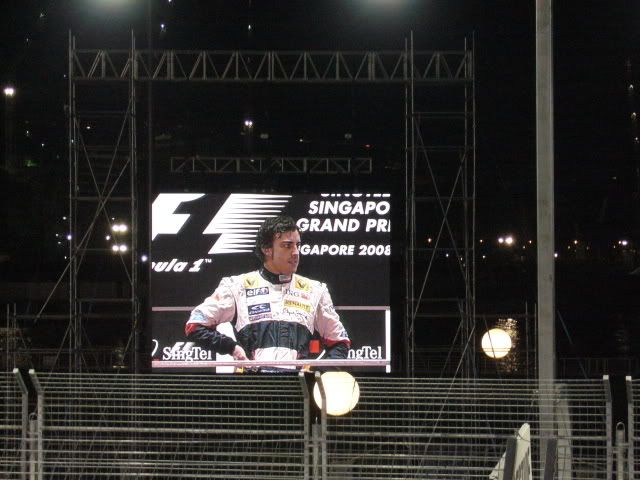 Sorry only can take pics from the monitor :)
Other then these, while walking to our grandstand we passes by these rows of antique car that was used for the Driver's parade.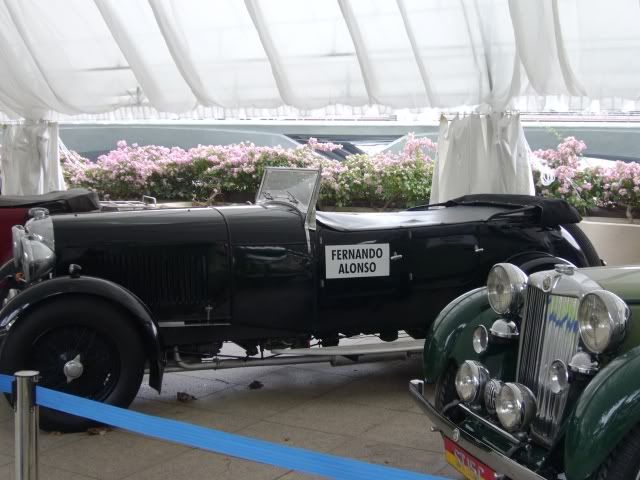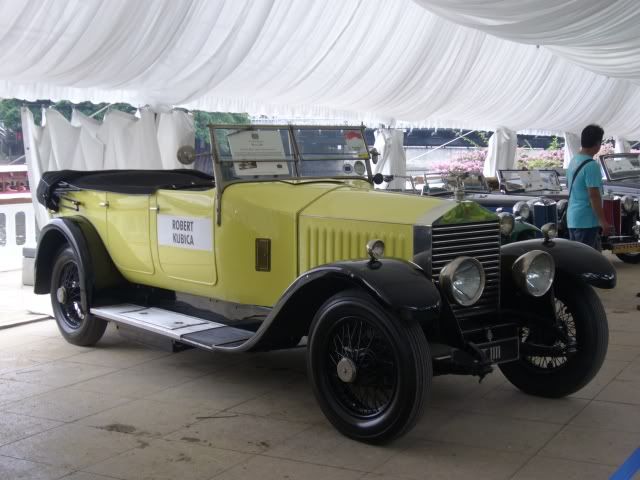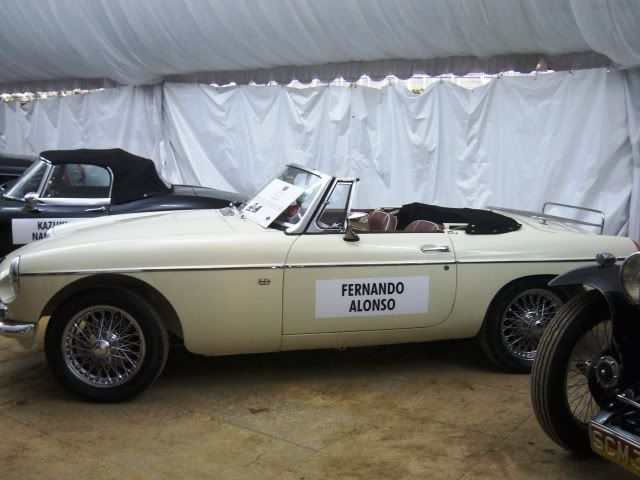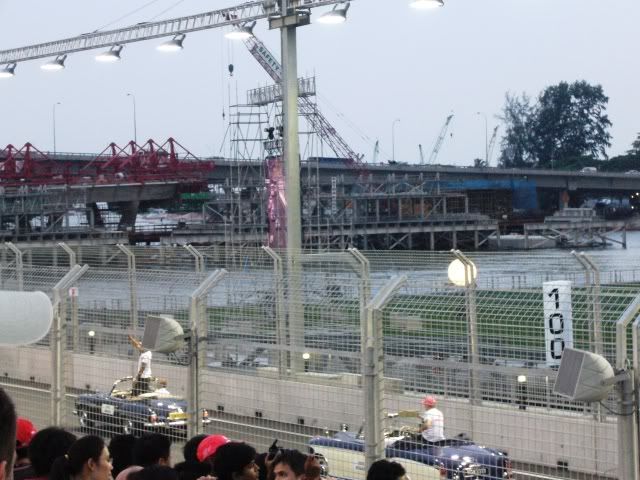 On the way we also met some Ferrari's supporters as well.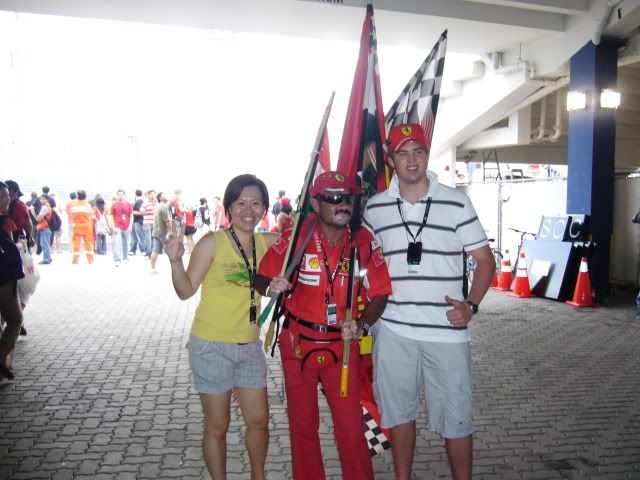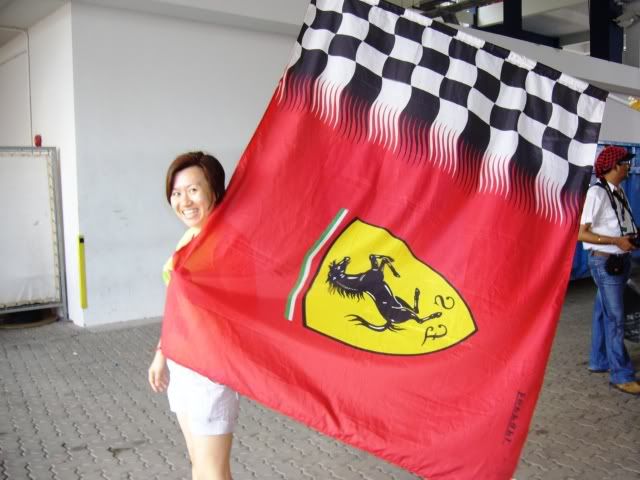 The weather was not that good as there were overcast during the evening. Luckily it turns out well during the race with also light breeze blowing towards the grandstand.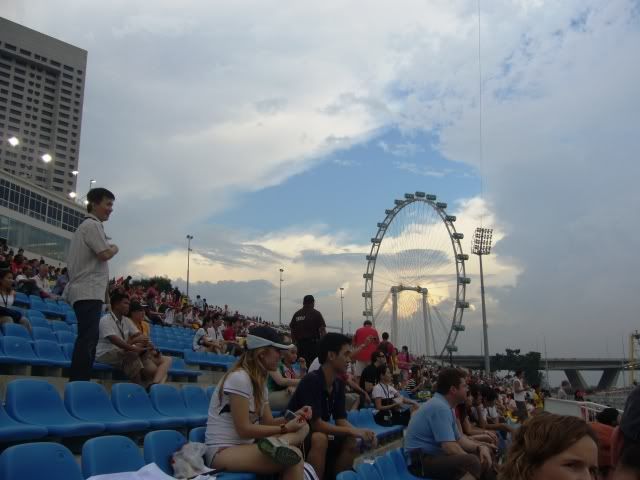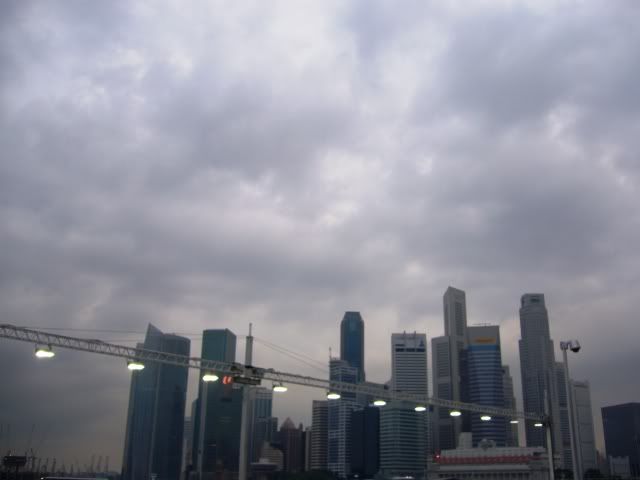 Last but not least, dinner was at Carls Junior & pics to took on the circuit.