After about 5 months of drought of no races since last Oct 21st race in Brazil where "Ice Man" Kimi Raikkonen won the Season 2007 champion title, its FINALLY Here!!!
This Saturday 15th of March, qualifying for Season 2008 STARTS in the Albert Park Melbourne Australia.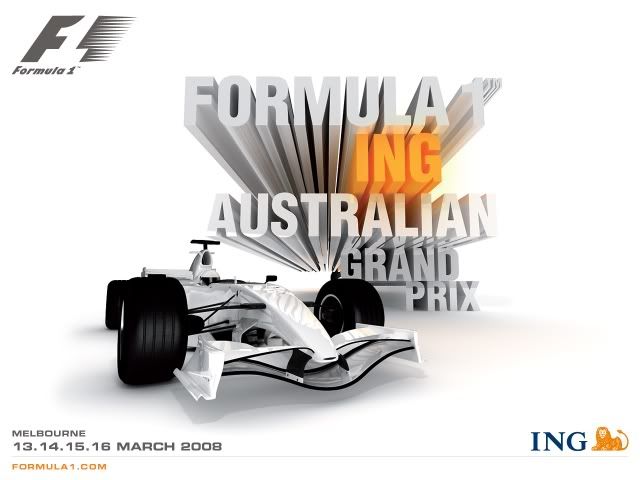 Awe.. can't wait for it to start and most important of all September where the race will come to Singapore.
Here is the Season Preview for 2008. Will Hamilton be the next Season Champion for 2008? Will Alonso brings back glory for Renault? Will there be a good fight for placings in the Ferrari camp? Will Force India celebrates in Bollywood style if they ever stand in the Podium? Will Nakajima hit another pit crew? HAHAHA!!!!
Let the season preview start you off for 2008... vroom...............