Last Sunday 6th July 2008 was a very busy day for Sports fanatics especially those in England.
At the same day, 2 very big was happening there.
Formula 1 British Grand Prix @ Silverstone. Wimbledon Mans' Single Final.
We are all giggling behind for those celebrities where they must be in a dilemma which event they shall attend to grab to the most attention.
By now you should have known the results for these 2 event.
Lewis Hamilton (a Briton) won the Grand Prix in front of his home cheering crowd.
Rafael Nadal after fighting for 4 h 48 mins, beated Roger Federer by 6-4, 6-4, 6-7 (5-7), 6-7 (8-10), 9-7.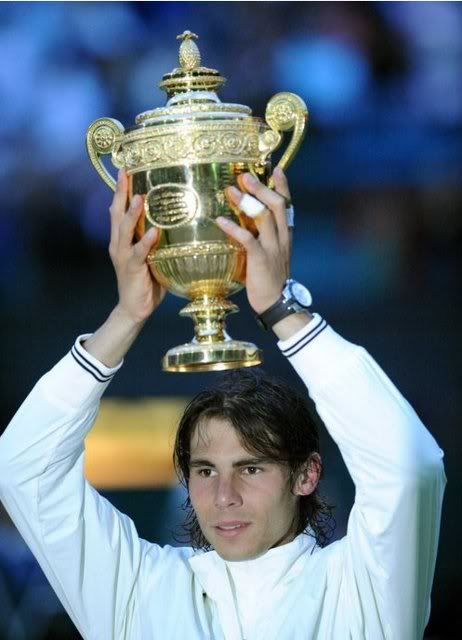 So much of the results... Do you see a resemblance of both trophies?!?!?!?! Do you think they look similar? Do you realize all trophies awarded in England all looks almost the same? I wonder.... hahaha!!!!