To start off this road, I shall not blah blah too much on the tickets purchases as it was rather in a mess. The hot line was forever so hot & they even sent my confirmation letter to the wrong email address. Luckily I called then & the confirmation letter came.
Today 11th Aug 2008, I throttle my way down to SingPost Jurong Point & with a small little girl delight of like getting a huge gift, I waited in the long snake queue for almost 15 mins.
Finally my turn came & I hand over the letter. The counter lady was friendly & told me hold on a minute while she search for my tickets. Seconds later this thing came.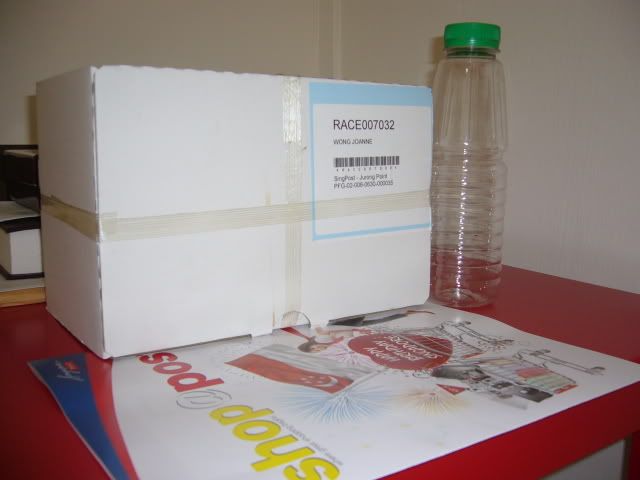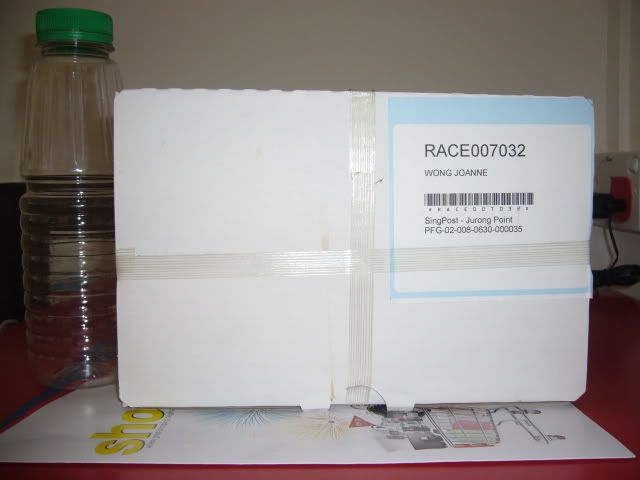 Frankly I didn't expect to collect a box of tickets. I thought it will be like couple strip of papers - the usual ticket alike I meant. The girl saw my shocked & she added, don't worry its just something small inside.
I went home later & ply open this magnificent ticket box. This was what it looks like inside.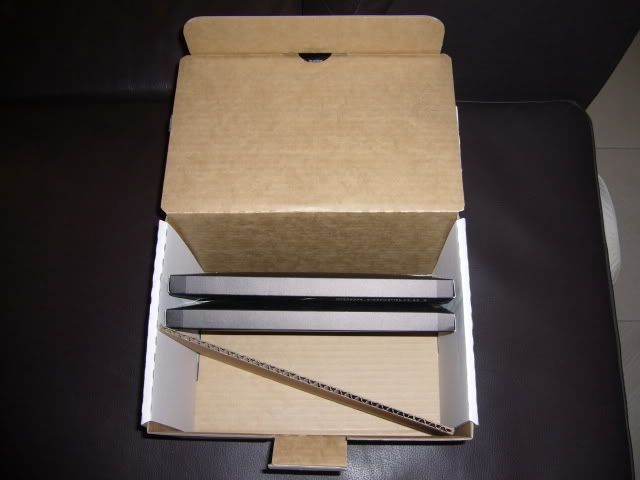 HAHAHA.. its really small in there! Took that 2 black things out & the tickets were held in here. This is the cover of the 3 days pass.
Opening the covers up, to my surprise (sorry I've never been to a F1 race, so I don't know how a F1 ticket looks like) the tickets its really like a pass. You know like the company badge with our name & picture on it.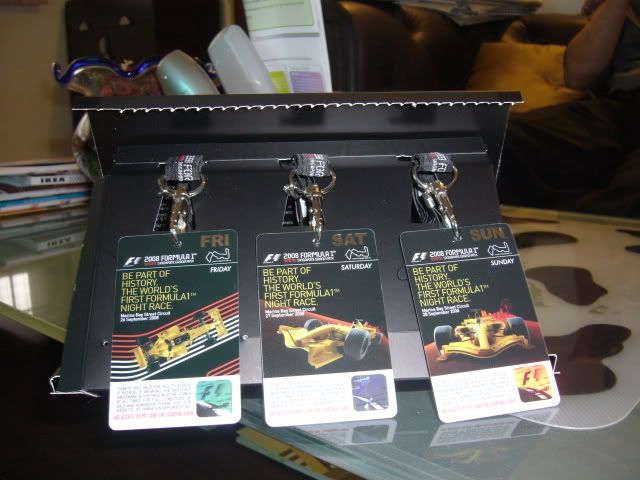 At the same time each pass has its own lanyard as well.
So the front & back of the tickets looks like this...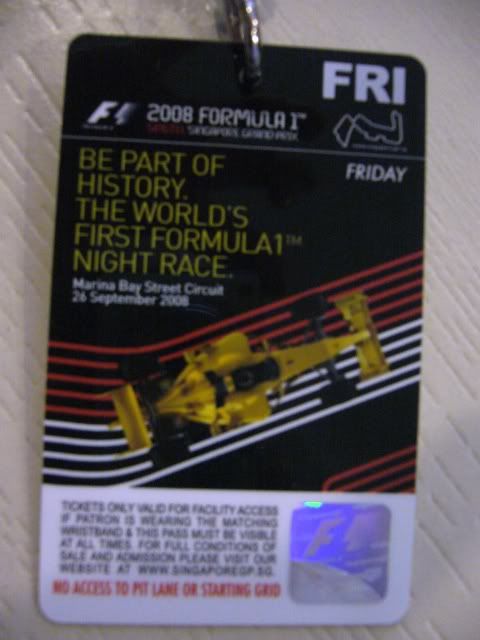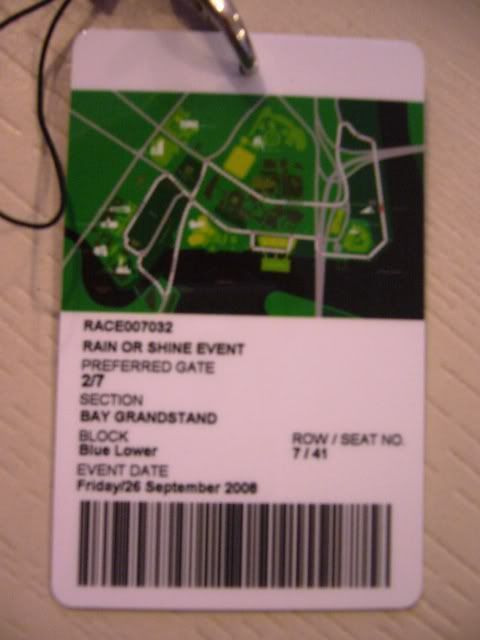 In addition, the box also came with the map of the circuit + you do's & don'ts for the race.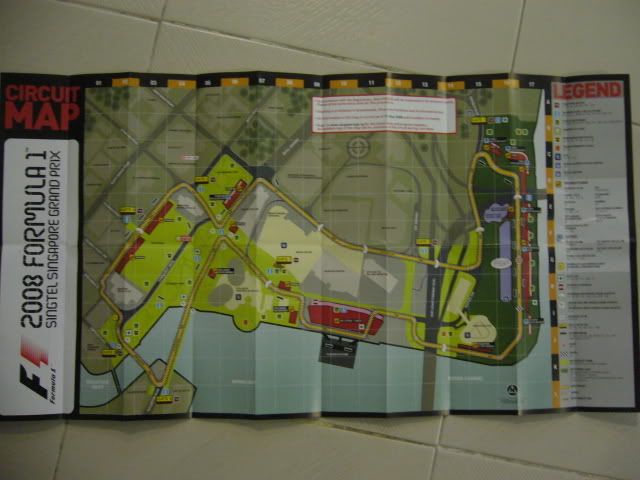 For those guys whom had not gotten your tickets... what are you waiting for?!?!?!