This post has nothing in relation to politics. In today's news it caught me in surprise where the Australia Prime Minister - Kevin Rudd can speak Mandarin so well!
The first thing I got Eric to watch - why?? Because his mandarin is horrible! The way he speaks just like he had never been through 6 years of Primary & 5 years of Secondary education in Singapore. But anyway...
Here is a video clip of Mr Kevin Rudd speaking Mandarin in an interview before he gets elected.
On top of this his daughter also marries Hong Kong-er as well.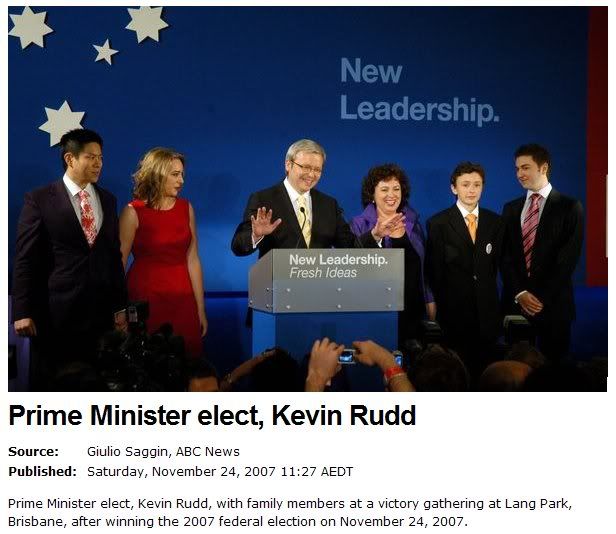 Sources from ABC