I am really glad having such wonderful parents who adores me. Back home when I am with my mom, she will cook anything I want to eat. She will get anything I've requested her to buy if I do not have the expertise or time to do it. My dad will (being dad) will not show that much of love towards his children, but we know he does care ALOT.
On top of these pampering parents, I am also very fortunate & bless to have very good/loving in laws as well.
No doubt I may talk as much to them like to my parent, I knew they does care for me especially when I am not well.
Have not been posting pictures for a while. Let me introduce my the other side of the family.
This was taken last year when we have my Father in law birthday dinner @ LemonGrass.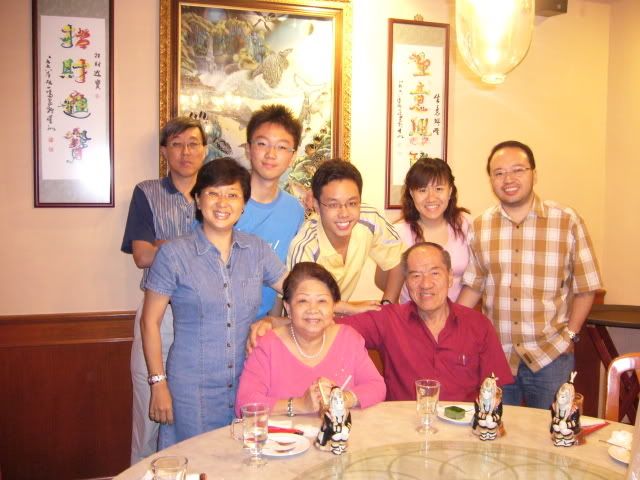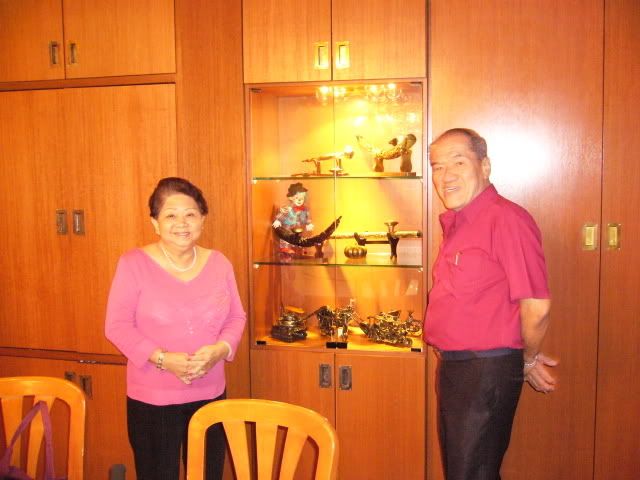 This was taken this year @ my place. Its a tradition where every year my mom will prepare a big feast at the end of the Chinese New Year for every body. She is great! Look at the 鱼生... it took us couple of hours to have that prepared.