It was such a hype when
Wisma Atria
opens in 1986 where it straight away became one of the most happening shopping mall situation right at the start of Orchard Road.
On top of this, one of the most selling point of this mall is not only wide available ranges of shops ranging from fashion to day to day necessities like tooth brushes. Also at the basement is their well acclaim fish tank.
This is a circular fish tank which surround itself around the lift shank of the building lift. Trust me this fish tank has really become a landmark in Wisma & even in Orchard. How many times this fish tank has become a meeting point for many people. Of course me as well.
However things evolves & develops, catching the enbloc fever the fishes & tank cannot escape this fate of relocation.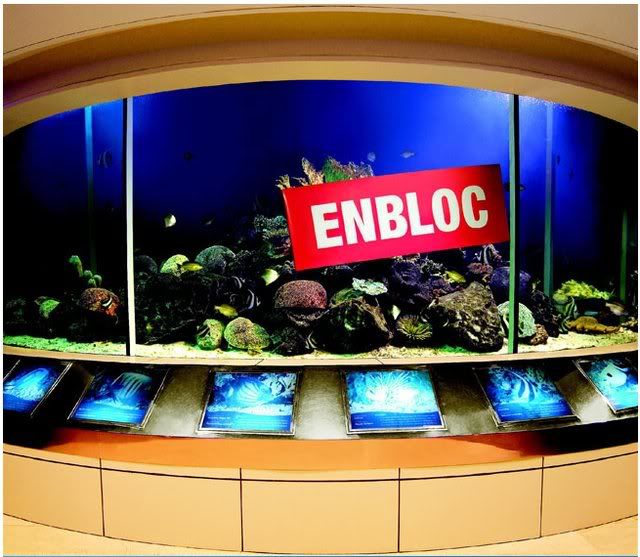 Catch a glimpse this week end before it goes away.