Last Friday I had a chance to board the
Singapore Flyer
located at the Marina Bay area. It was really a breath taking sight having to view the Central Business district & the southern islands in the capsule while the Flyer rotates.
However what captivates me the most was, I am able to catch a glimpse of the construction for the Pit Stop Garages. Yes, I am not kidding, we are building permanent Pit Stop Garages.
This is the view from the top. As construction is still on going, so its not totally completed yet. But you can see, the roads are well paved.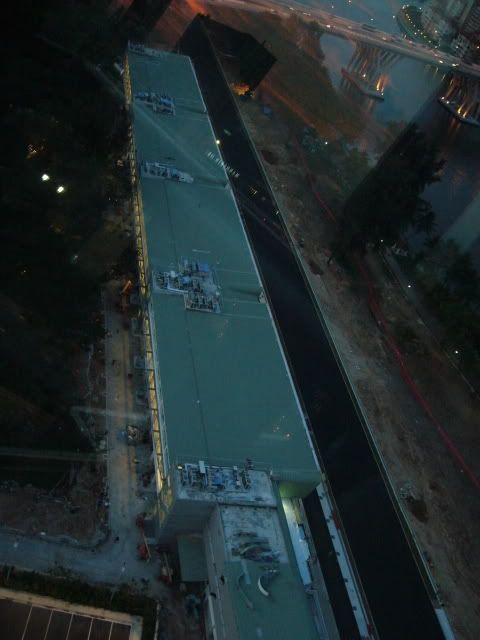 Here is another view of a turn. Sorry as I am in the capsule & the sky was getting dark, hence the pictures was taken without the flash. (Reflection lah..)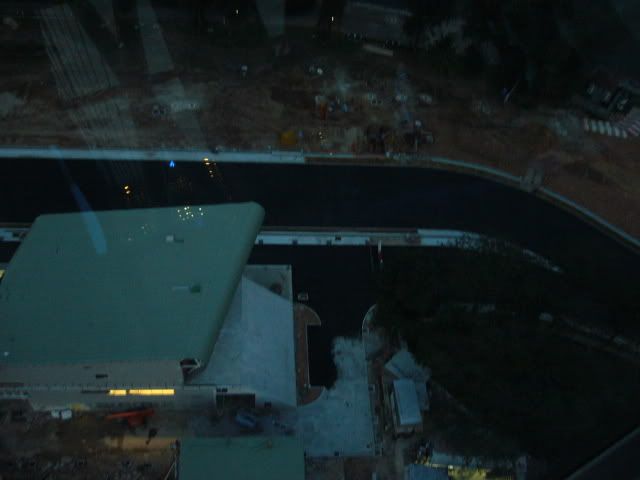 Last but not least, here is where I will be sitting during the race.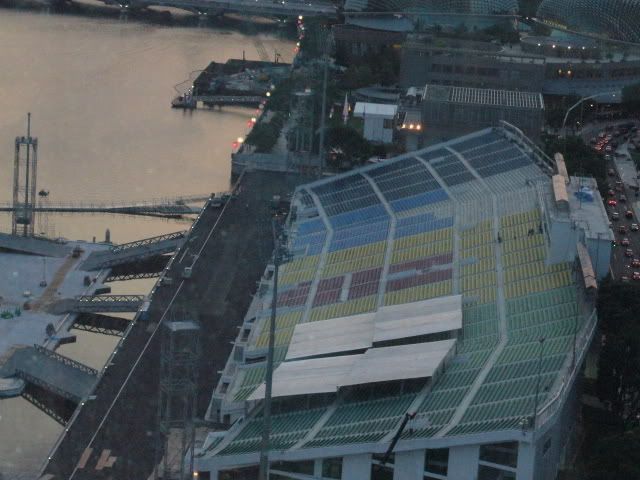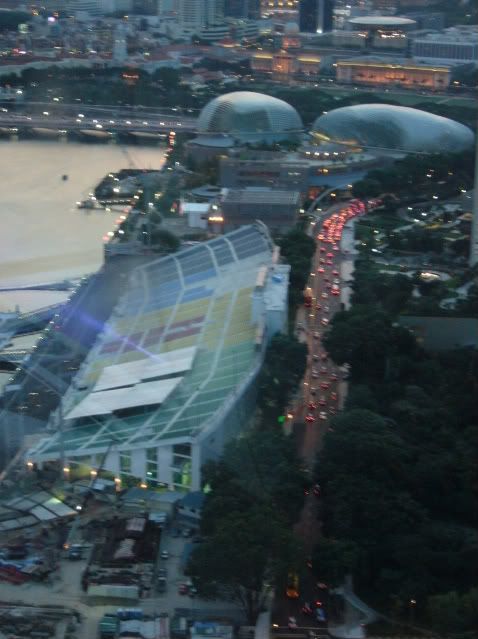 Since I am on the flyer, sharing with you some of the photos I had taken.
Sunset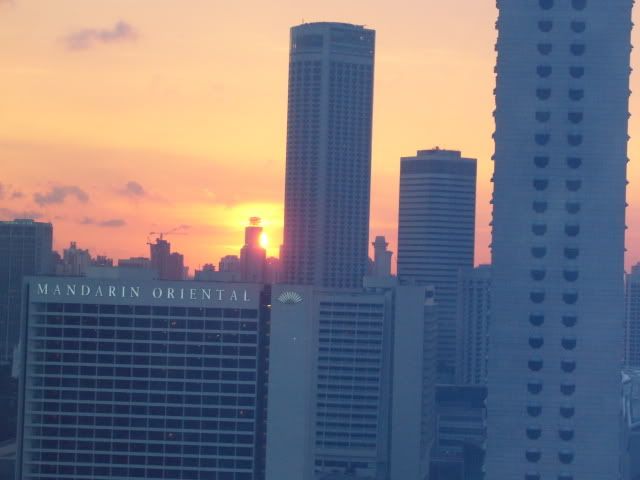 Construction of the Marina IR
Eastern side of Singapore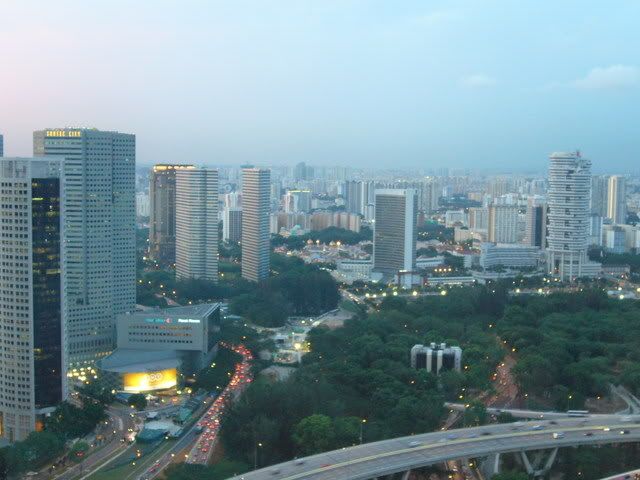 The Marina Barrage