Last Friday, I took a off from work. Close friends around me will know when I am off, I'll be at my mommy place for the entire day. I love to laze there, she will cook me all the meals & what I need to do is eat & sleep.
However I decided to bring her out for lunch & visit the
Singapore Garden Festival
instead on Friday.
I knew mom loves flowers & definitely she'll like the place.
The exhibition consist of 2 levels. Level 6 will be the main attraction area where all the award winning garden arrangements were shown. Here are just some of nice flowers.
Red & White Anthurium
Africa Lilies & Hydrangea
White Roses & I think is
Chrysanthemum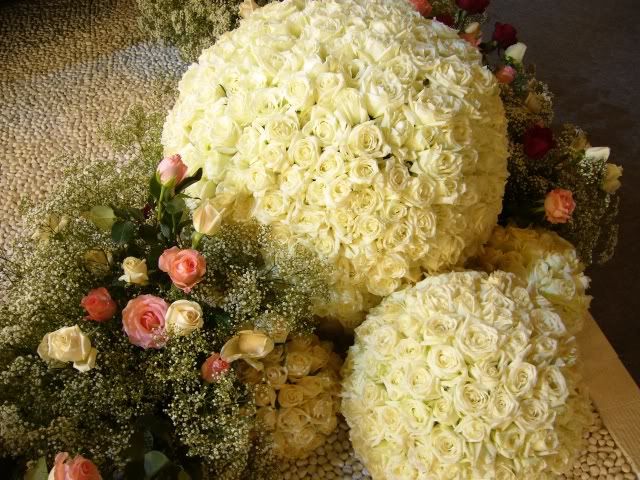 Snaps of us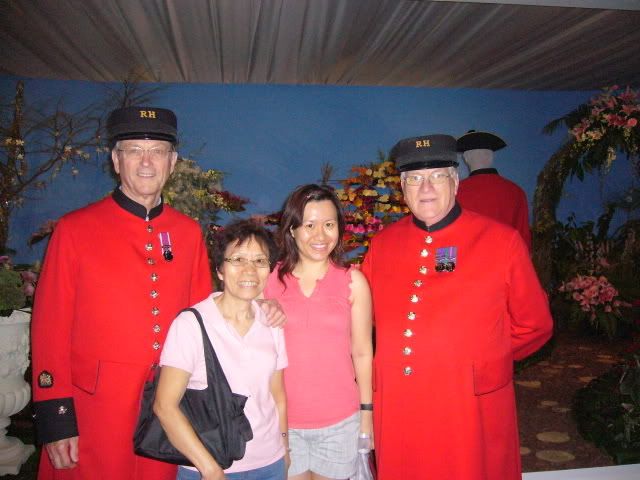 The award winning Best of Show for Fantasy Design Creation -
Seeking Shangri-La
Its not only flowers, ain't these veggies looks delicious too