I love to buy shoes. I enjoy buying shoes. I can't help myself on having a weakness for shoes.
Last weekend, we went to Central Mall for dinner. After the meal, Eric says he needs to go the bathroom. "Big Business" ... My eyes blinks with excitement. Not his business but I knew I had at least 10 mins to roam around.
As usual I quickly took an escalator to level 3, turn a few corners & found my favourite boutique. Its a small little boutique which sells some very interesting & nice clothes & SHOES....
I have been eyeing on their shoes for a long long long time. However I just can't bring myself to buy a pair as its Not Cheap... & also Eric will nag at me as usual on buying shoes Again.
Knowing I have some time, I went into the store, try a few pairs & got my eyes caught by this.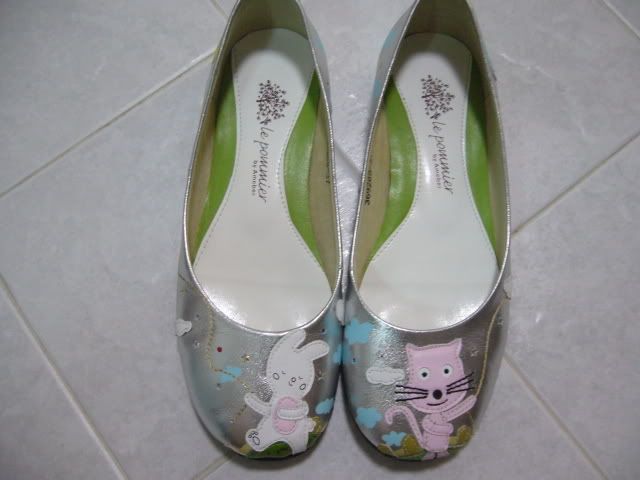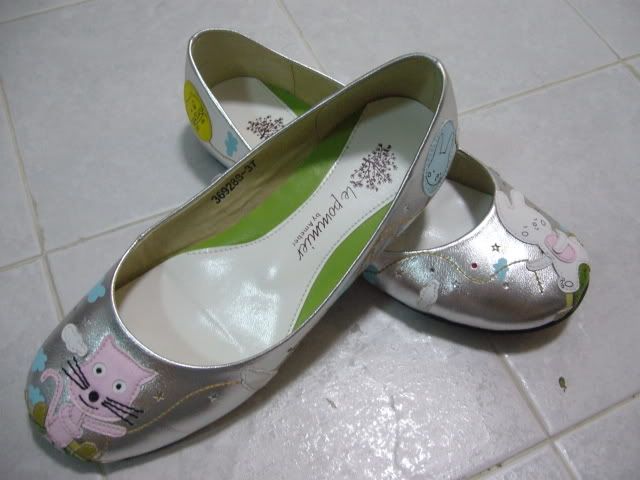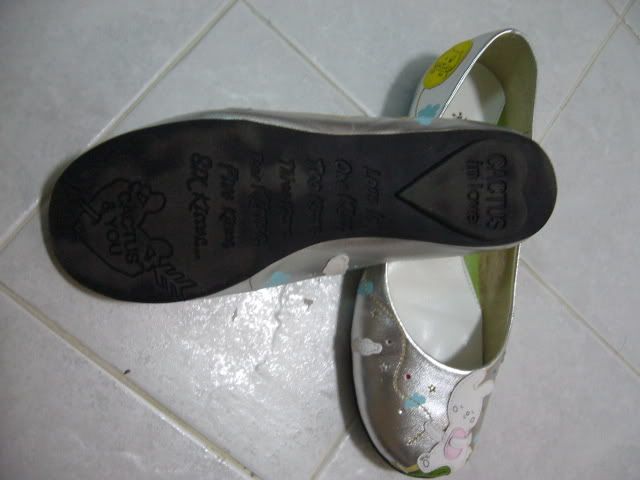 Fell in love with this immediately. Both sides are not identicle. The sole writes...
"Love is One Kiss, Two Kisses, Three Kisses, Four Kisses, Five Kisses, Six Kisses..."
So sweet.