Well I can't say I am lazy eventhough I am called Layzze by my netizen name, but I have really been rather caught up with many many things to do over the last couple of weeks.
Not to mention about work as it still the same old stuff, in fact nothing exciting & its part of the routine. Its really had been the off work activities that ate away most of my blogging time.
First I had to prepare for the up coming mooncake festival & spend some time tasting & buying mooncakes. *Burp*...
Then I attended a wedding lunch where my cousin wedded her daughter. hahaha!! Not that I am admiting old but my cousin is I think > 10 years my senior la.
Later comes my birthday which I celebrated last Wed. Thanks to all my good friends whom gotten such wonderful gifts, I REALLY LOVE IT!!!
PS: I shall blog about my Wii Fit later :P
At the same time had many lunches & dinners with them as well.
The biggest exciting thing is - I've got a new hairdo! Finally decided to snip off the > 5 yrs kept long hair of mine. I like the new look & the new style as well. Guess this will be my hair style for at least couple of months if I decided to cut it even shorter.... HAHAHA!!!!
This was a shot taken @ home before I went out.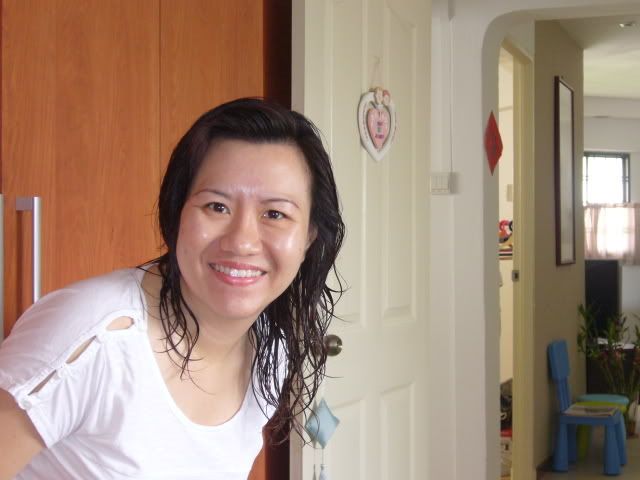 Then this is how I look like many hours later.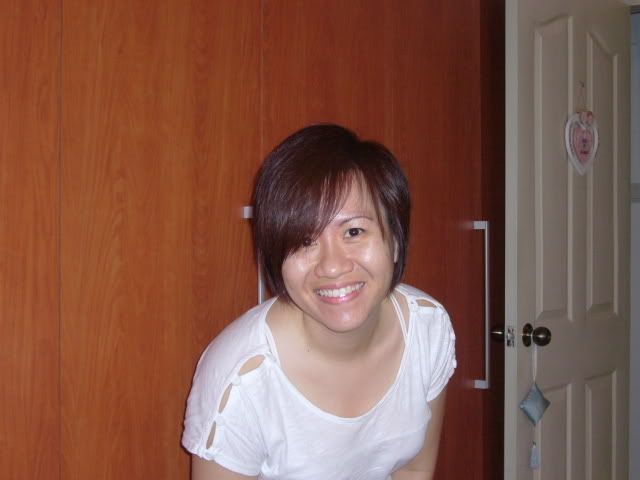 Ruiqin took this photo, testing out my cam :)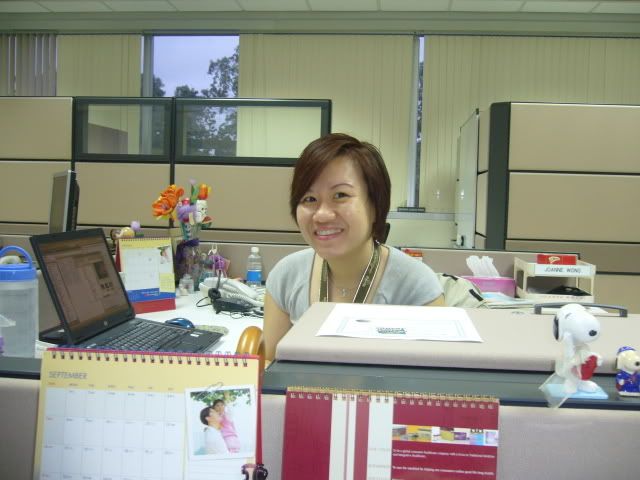 This was taken during a dinner with Keryn, Alan & Hock Leng. Thanks for the treat.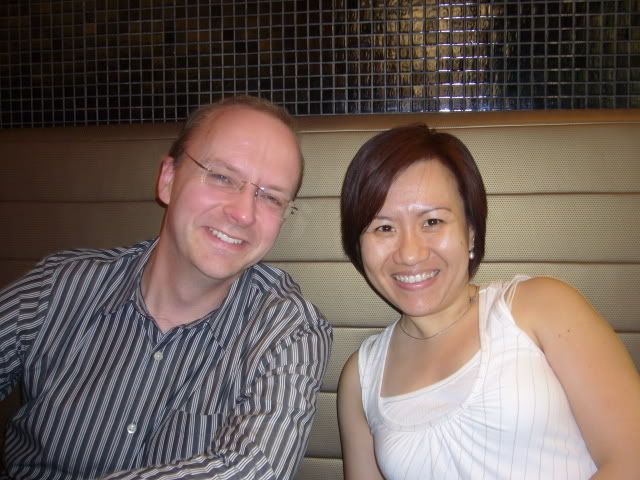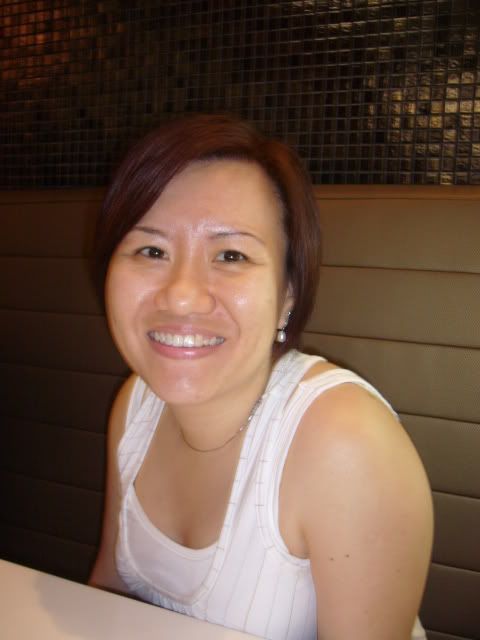 This was taken the next day dinner with Yueh Bing @ Tao. *Yummy*