Larry immediately commented on my Facebook whether did I?? No no I don't. Though I find the cows very cute, I am still a law abiding citizen. I only took pictures....
By the way in the full report, if anyone wishes to purchase a cow for keepsake. One may contact Moove Media & they are selling each cow @ $188 per piece. All proceeds will donate to charity :)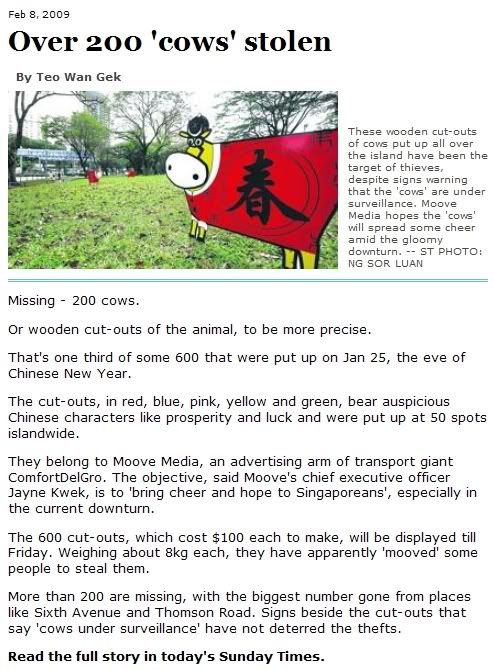 Excerpt of this story can be view from this link ->
The Straitstimes.com
.