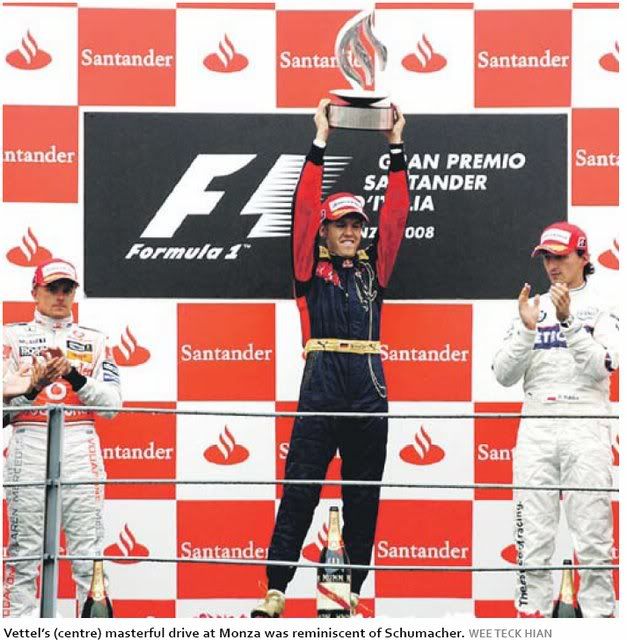 Photo sources from www.todayonline.com
Yesterday race in Monza Italy marks a very significant part of F1 history of all times.
Sebastian Vettle
(if you understand German, then you could visit his
official website
as well) being the 1st
Scuderia Torro Rosso
to be on pole, he also clinches the races in 1st being the youngest driver on F1 history to win a race.
No one had ever expected a small Italian base team in Faenza Italy would win the race.
The morale of this race, believe in your dreams & it will comes true if you work hard for it. However there need some sprinkle of luck as well :)