This time round I brought my family over. Daddy, 2 rascals & Eric. We are there in the afternoon & the weather was perfect. I would say its another new experience for me where over a month ago, due to some
"Feng Shui"
reasons, The Singapore Flyer decided its more better to rotate the huge wheel clockwise rather then the original anti-clockwise direction.
Here were some of the pics taken on that day.
Simon always like to make funny faces in front of the camera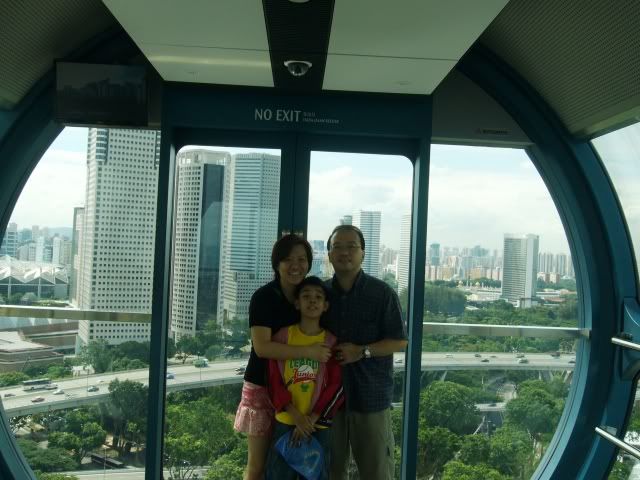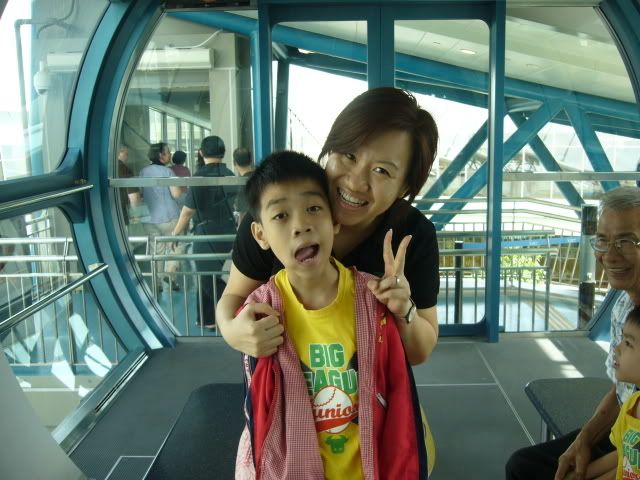 Ricky is afraid of heights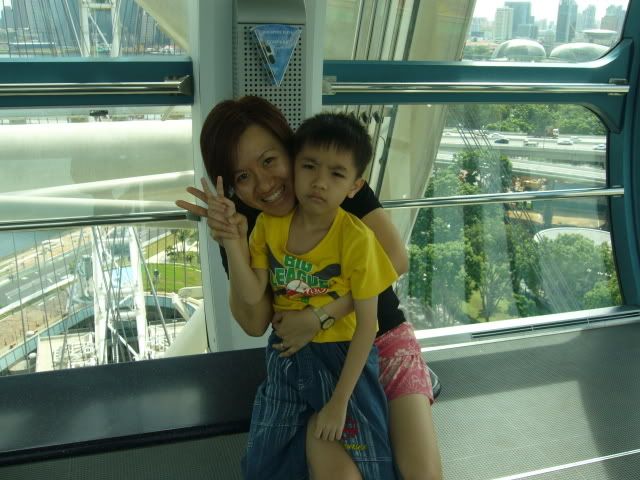 Pictures with daddy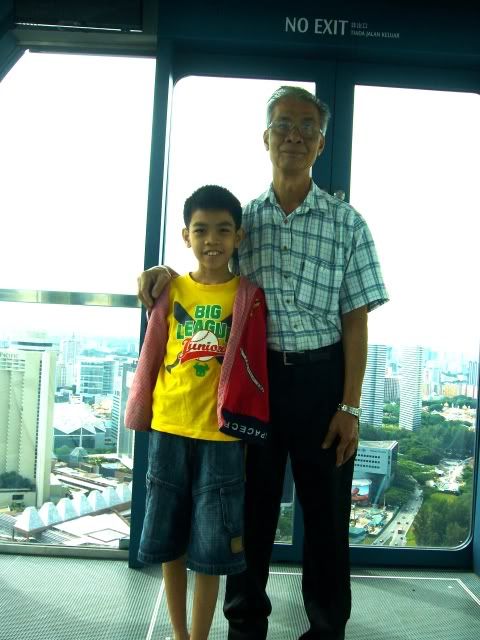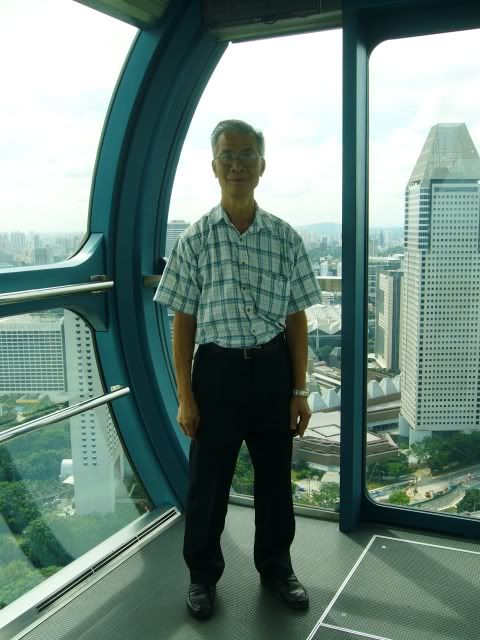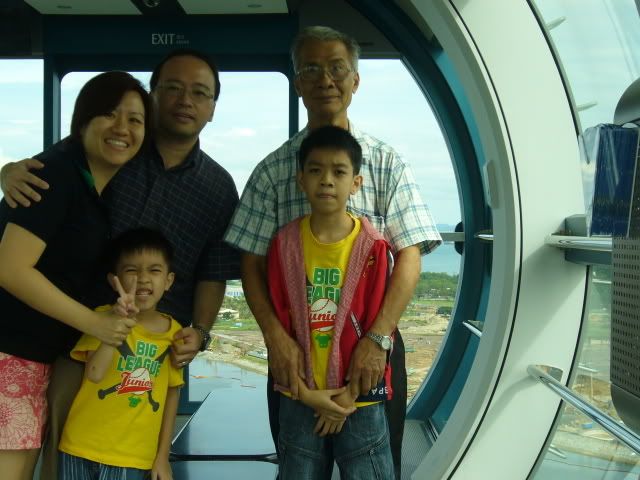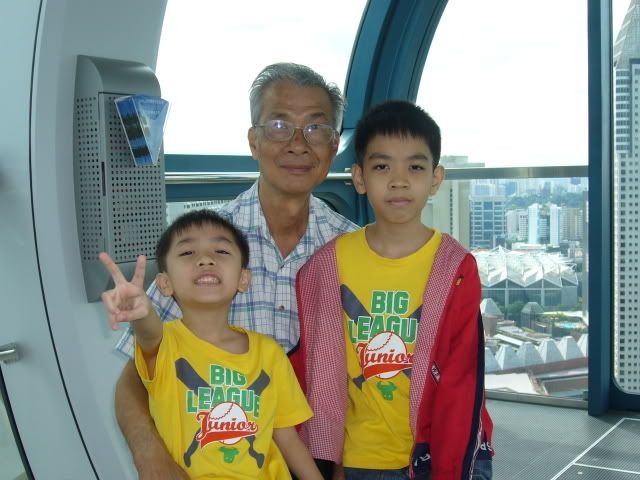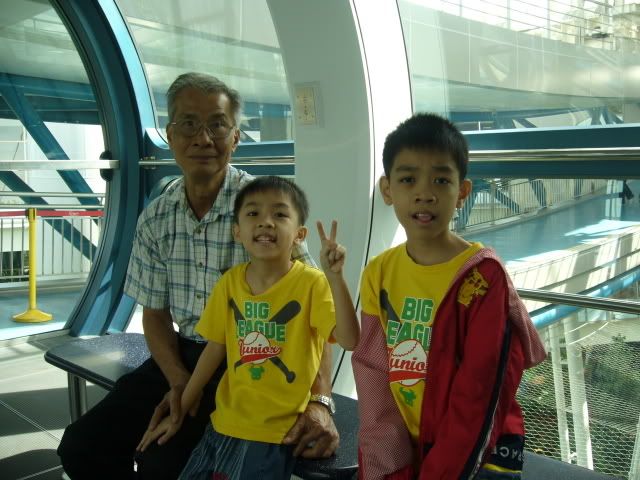 The boys playing around the capsule. We are lucky to have a capsule by ourselves.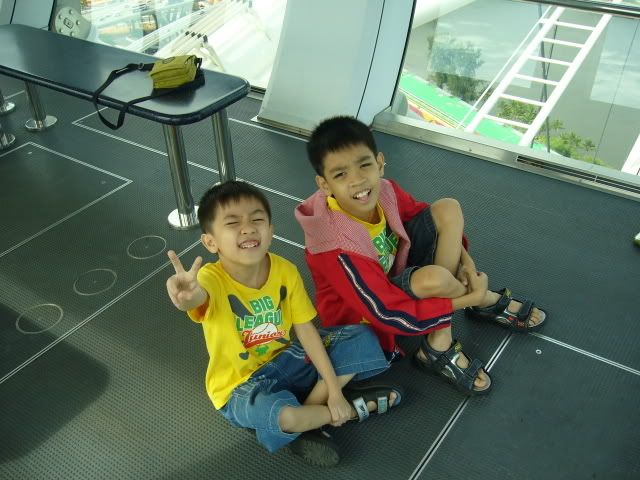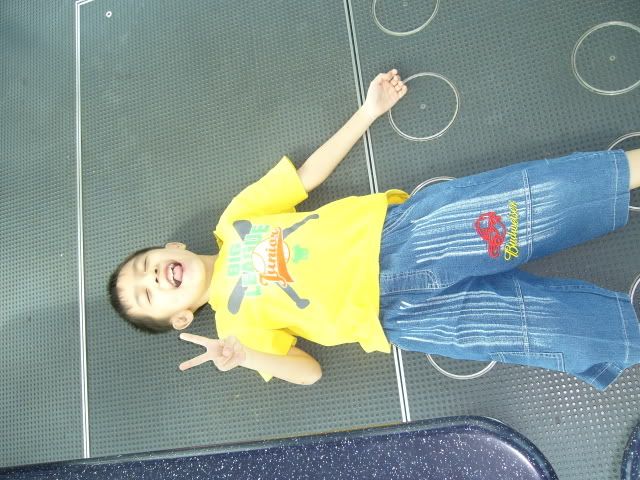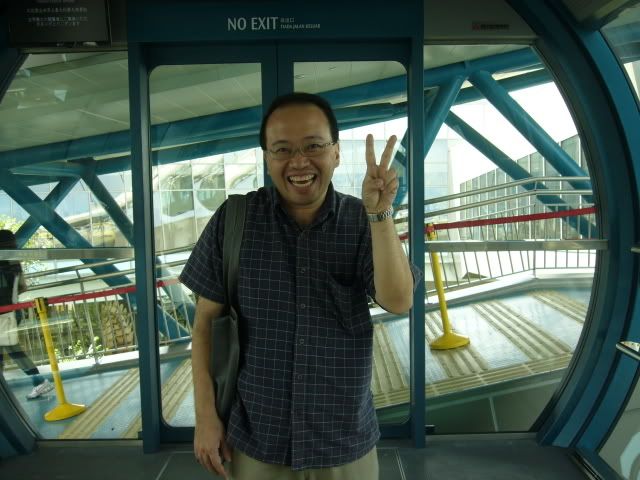 Goodbye......