The sound was magnificent, deafening to ears as well. Finally after 1 year of anticipation, I've heard for myself the first time the roaring sound of the F1 cars. Thank goodness I am well prepared ahead & gotten my brother to buy me the ear plugs (from the Air Force) hehehehe. Those were good!!!
Directions leading to the gate was well indicated, the moment we park our car, there were footprints stickers on the ground leading you to the gate.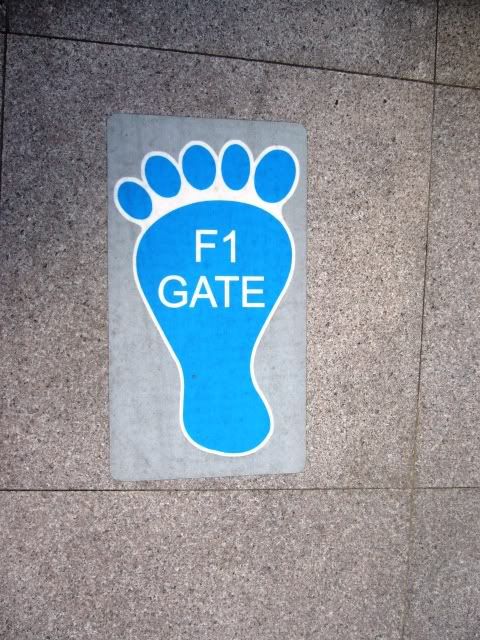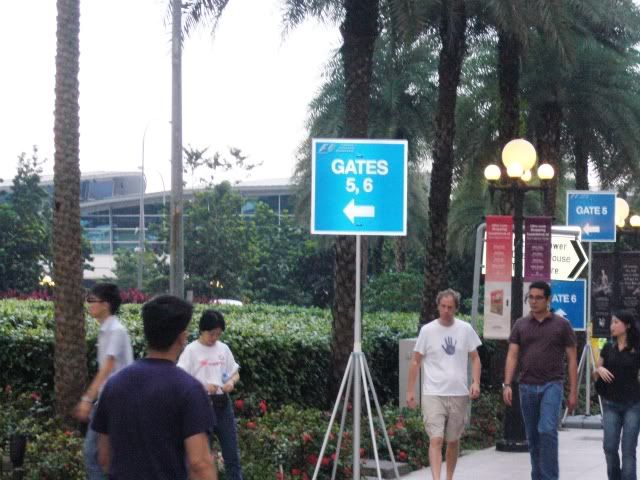 We drove the Raffles place & did a longer walk to Bay Grandstand. About 15 minutes. We recon the time spend to walk to City Hall MRT & taking a train back will be longer.
We reaches there almost dusk & able to catch a glimpse of Sunset at our Central Business District.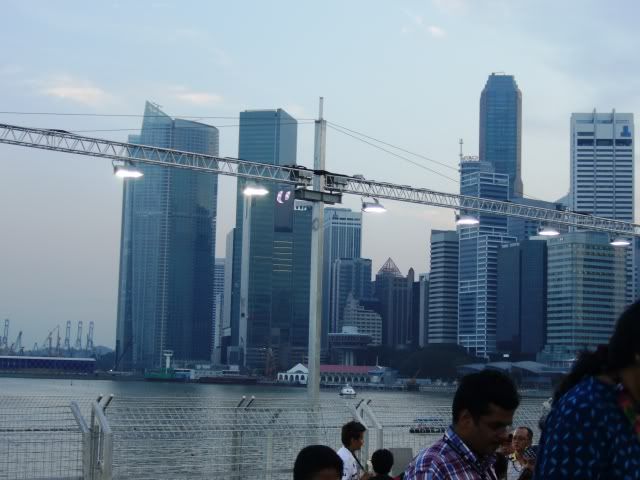 This is where we are seated. Too bad the screen is blocked by the lamp post.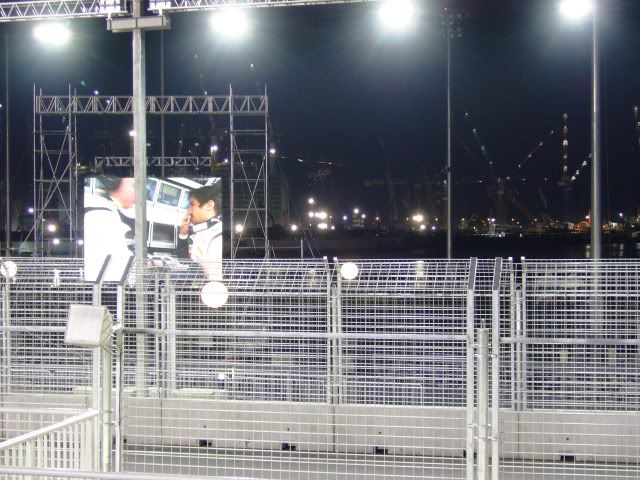 During the first practice session, Mark Webber crashed out on this turn. This is the turn where Ching Wei speculated Nakajima will crash out instead.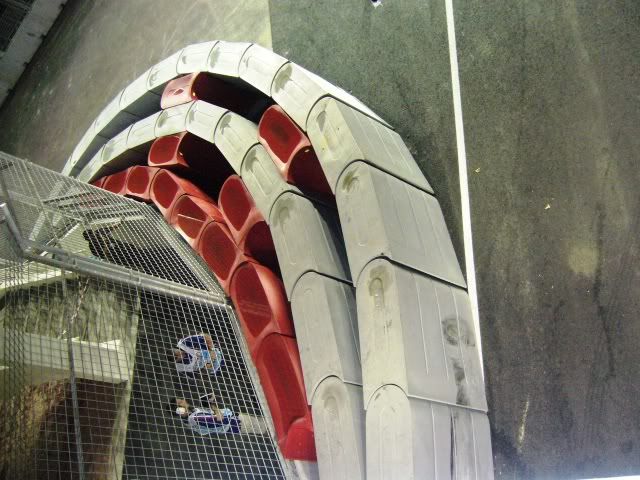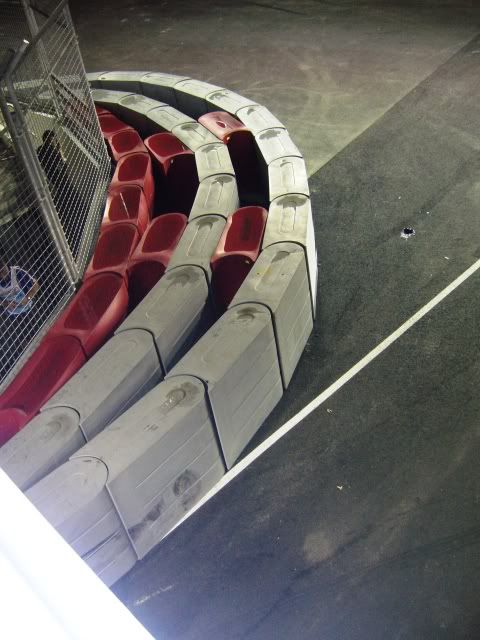 We decided the leave the circuit earlier as there were couple of human choke points. This is what people will see on the walkabout ticket.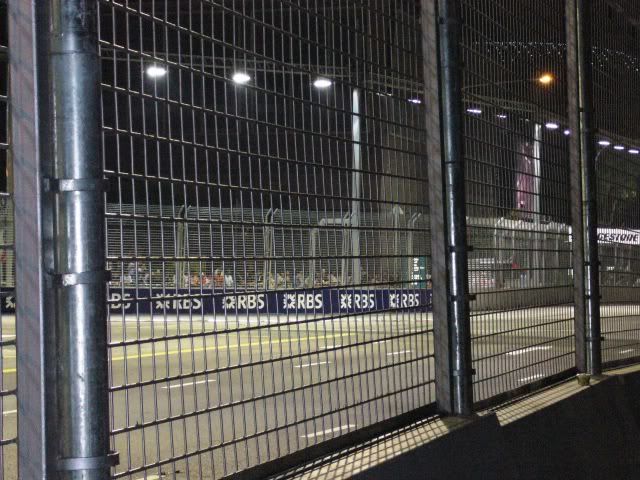 Last but not least, a visit to the Anderson Bridge is a MUST.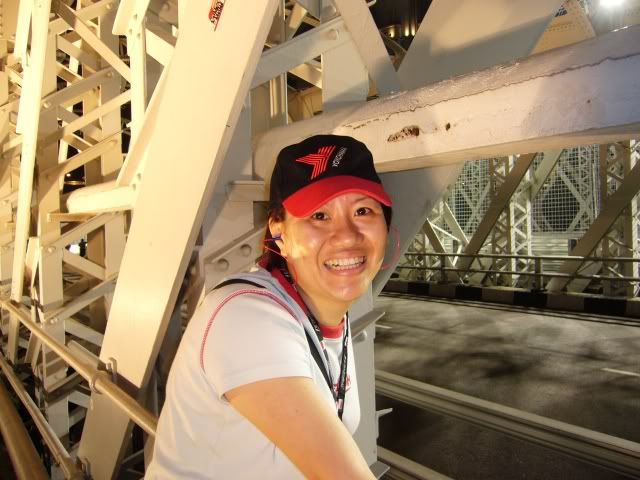 Waiting for Qualifying Tonight...