Yes I was very disappointed when Alonso car just losses the "steam" & passes my our grandstand with no sound at all. But nonetheless he tried his best & he top 2nd & 3rd Practice session. Well we shall see what happen in tonight's race.
Well let me just share some interesting of the grandstand where we are seated.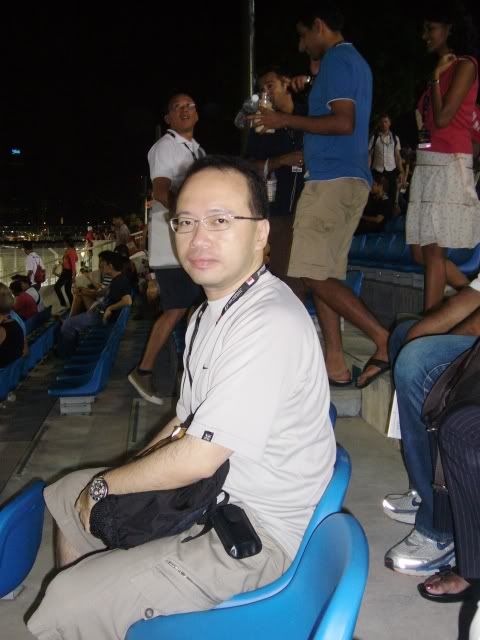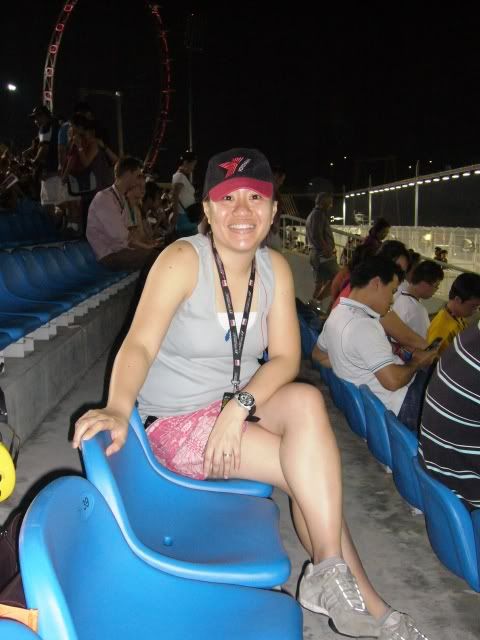 Its call the
Marina Bay Floating Stadium
& its build in replacement of the demolishing of our National Stadium. The seating capacity of this stadium is 30,000 people. Imagine I am surrounded by this much of people for these couple of days!!! At the same time, this grandstand also pose a superb view of the Singapore Flyer at the back drop.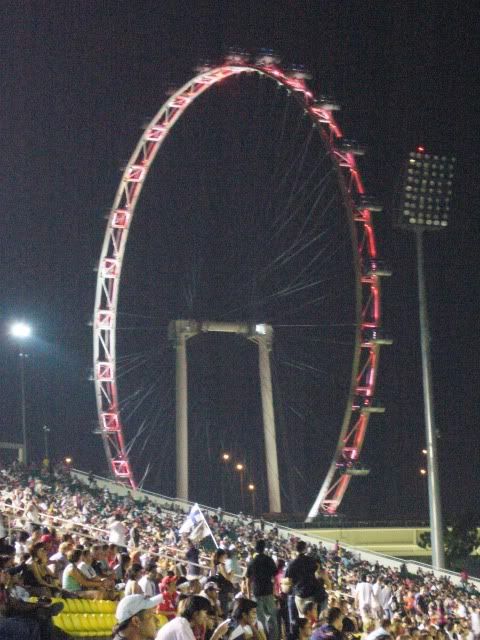 Just right after the qualifying, you can see all the track personnel begin at work to pick up any of the debris that fell off onto the track. Up keeping the track free of foreign particles are a must. Salute to these hardworking people!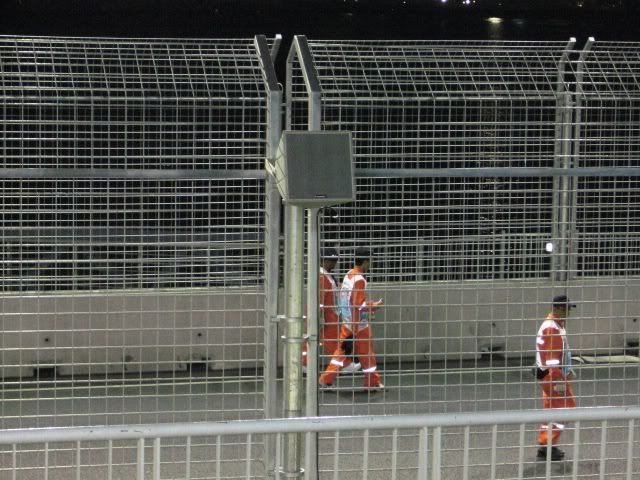 At the same time I manage to walk closer to the track & took the gravel that was laid on the track.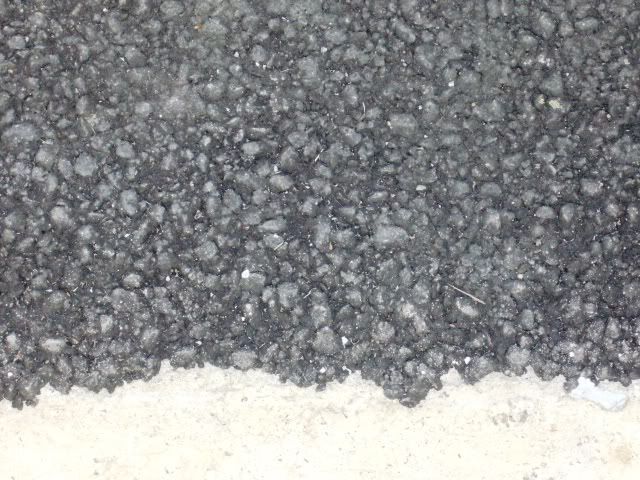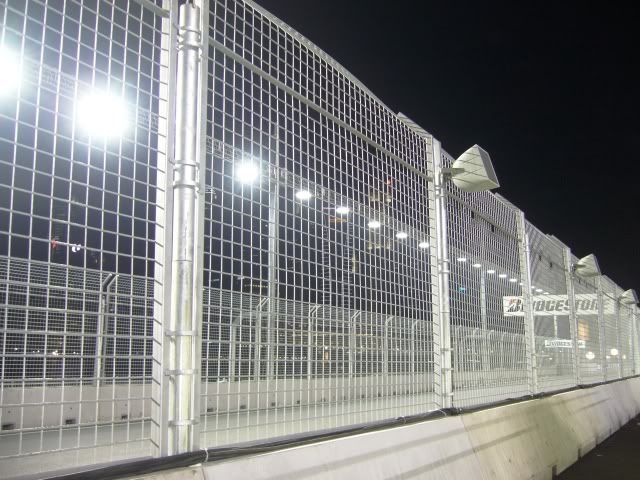 Well here were some pics of me took on the grandstand & also there were entertainers all around the track to keep every body occupied.